World Cup Football
Games shown live on TV
Check our social media for details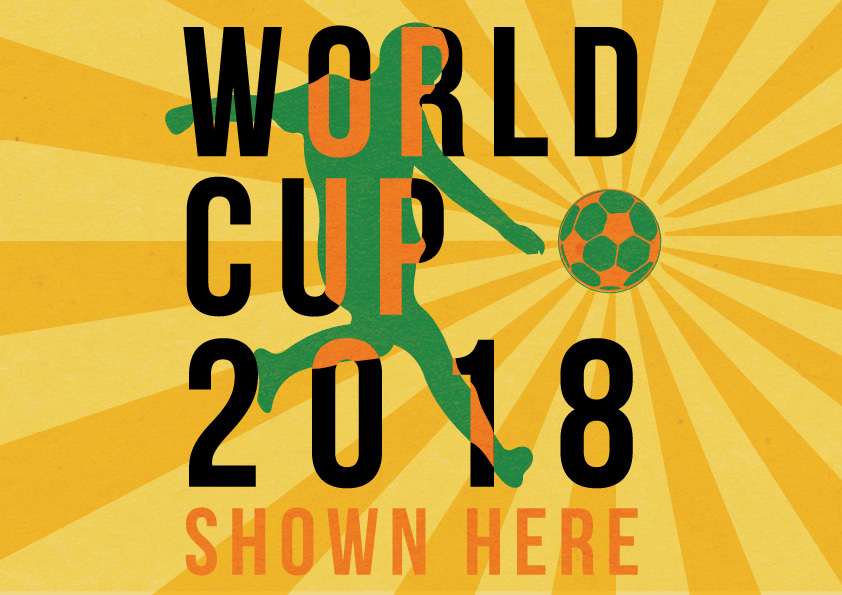 Upcoming Events
Events List Navigation
June 2018
VINYL VIGIL This fantastic husband and wife duo, bring you a different kinda party. A Different decade of music, for each hour! 60s/ 70s/ 80s! What a PARTY!
Find out more »
DJ SUE Shoreditch Radio and Legendary DJ, DJ Sue, has set the decks on fire in many places, over the years, including The Enterprise, Barfly, Monarch, Lockside Lounge, Camden Head, Joe's Bar, Bloomsbury Bowling Lanes, Big Chill Bar, Dirty Water Club, The Clarendon (Leamington), Dragon Bar (Hastings), Electric Picnic Festival (Ireland), festivals in Sweden and Italy, and many private parties, community parties and other events over the years. Expect a mix of rock and roll, 50s/60s rhythm and blues, 60s…
Find out more »
July 2018
FUNKY DORY Everything's gonna be FunkyDory . . . Your bi-monthly night of essential funk, disco and 80s soul classics.  The very best vinyl selection from 8pm til midnight! Expect to hear . . . Aretha, James Brown, Chic, Jackson 5, Fatback Band, the Mohawks, Gwen McCrae, the OJays, Jocelyn Brown, Stevie Wonder, Shannon, Roy Ayers, Diana Ross, Fred Wesley, Bobby Byrd, Brothers Johnson and many, many more essential grooves!
Find out more »
+ Export Events